Feminine Wisdom and Sacred Sexuality
25 June, 2022 @ 2:00 pm

-

5:00 pm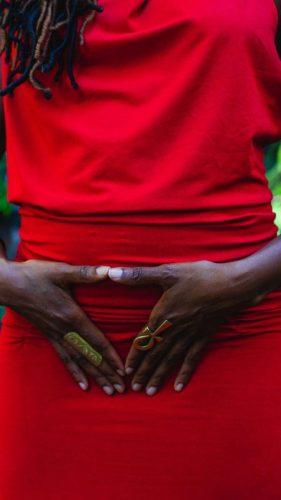 Join Silfath for this 3-hour immersion to unveil your womb wisdom and feminine sexuality.
The womb is a powerful energy center. It's the source of our power to create, nurture and birth our dreams, our life and our truth. It's a physical and energetic gateway to the world. It's where our sexual energy – life force and creative power – resides. When our womb is healthy, we are emotionally grounded, creative, abundant, full of energy, juice and ideas. Our relationships, finance and career flourish. We are in our light. Shining.
In this session, you will experience how to connect with your womb wisdom and your sexual energy to be more radiant, magnetic and abundant.
You uncover:
– the power in your womb
-why women are disconnected and how it affects all aspects of our lives
– 7 Feminine practices for healing and expansion
– how to be more ecstatic, connected, and wise in your Body
– Clearing of stuck emotions and past pain through tantric breathing practices and Womb Meditation
– Feminine Sexuality as a healing and wellness tool
– how to cultivate sexual energy for radiance, vitality and manifestation
– Art therapy to feel more connected to your feminine power
– Feminine Flow, a movement practice to activate your Feminine Life Force and Creative Energy.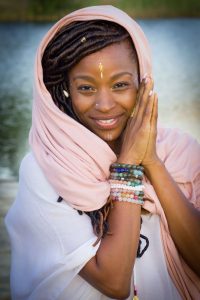 About the teacher: Silfath is a practitioner of the Healing Arts and Sacred Feminine Wisdom Keeper. She has spent the last 13 years elevating women worldwide, from London to Paris, Bali to Dubai, Abidjan to New York through her LuminEssence process, a unique fusion of Body Energetics, Energy Healing and Cellular Reprogramming, which supports her clients in stepping into their brilliance and becoming happiness alchemists. Her clients have blossomed in their personal and professional lives: from changing jobs to starting new careers, from letting go of the past to moving to a new city, from finding their soulmate to improving family relationships, from loving their bodies to flourishing in radical self-love. They call Silfath an energy shifter, a soul whisperer, an adorable giggler, and a magic maker.
WHAT TO BRING:
Comfortable clothes, Notebook + pen, 2 big scarves/kikoys
LOCATION:
This event will be held at Acacia House, here is a pin to our location: Google Maps. We are located on Farasi Lane, just off Ngecha Road and behind Kabete Junior Academy. Our usual hours are Monday, Wednesday and Friday from 10am – 5pm, and 11-4pm on Saturdays.
SIGN UP:
The cost per person is 4,000/-. To register, please send mpesa to Silfath directly on this number: 0718 228811, and then send her an SMS following payment to mention it is for the workshop at Provisions Kenya. Spaces are limited, so be sure to sign up soon!