Chess Class for Beginners
16 November, 2022 @ 5:00 pm

-

6:30 pm

KShs1,600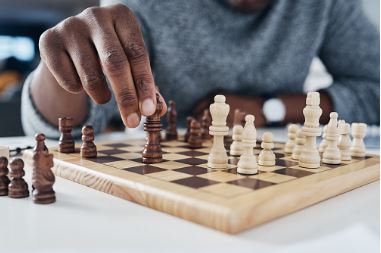 Learn the basics of how to play chess in this class designed for beginners. This guided study taught by the highly ranked Kenyan chess player, Githinji Hinga, will set you up on your chess mastery journey. This introductory class is suited for people ages 16 and older, and may continue into a series of classes, or chess club. Chess sets are provided for practice, with resources given should you decide to procure your own and practice at home. This class will cover the history, background, the board pieces and the rules of chess. Githinji will provide an overview of a basic game, with mention of a few entry level techniques and strategy.
About Githinji Hinga:
As a veteran chess player in Kenya, he has represented the country thrice including Maputo All African Games 2011, Istanbul Chess Olympiad 2012 and Chennai Chess Olympiad 2022. He peaked at 3rd highest ranked Kenyan and currently 10th attaining a rating of 2123 (Expert Level). Githinji also hosted former World Champion Garry Kasparov in Nairobi and later worked for his foundation. Through this relation, he has been licensed to use his KasparovChess and MiniChess Curriculums which also be a basis for these lessons.